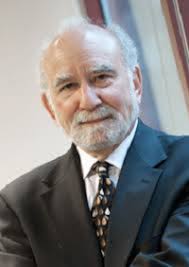 J. Welles Wilder Jr. (Born in 1930s ) is an American mechanical engineer, turned real estate developer, turned technical analyst, best known for his work in technical analysis. He commenced 13 years of full-time market research and trading in his "retirement." He became interested in buying silver, and concluded that futures were the best way to gain leverage. He embarked to study and learn all he could about futures markets.
Wilder is the father of several technical indicators that are now considered to be core indicators in technical analysis software. These include Average True Range, the Relative Strength Index (RSI), Average Directional Index, and the Parabolic SAR.
Wilder also founded Delta Society International, expounding the theory of the delta phenomenon in the 1980s, about what he refers to the perfect order of the markets.
Wilder is the author of four books:
Wisdom Of The Ages In Acquiring Wealth;