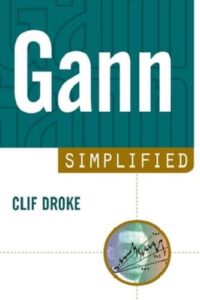 $

15.22
About the Author
Clif Droke has been practicing technical market analysis for nearly 20 years ago and is always striving to perfect his craft. After a brief career in journalism, Clif turned his attention to the financial markets in the late 1990s and has been analyzing the market and writing for his clients ever since. He has written the Momentum Strategies Report and Gold & Silver Stock Report newsletters since 1997. Clif formerly co-hosted the Money Watch financial talk show on the Genesis Communications Network.
He believes that simplicity is the key when it comes to forecasting market moves. By distilling technical analysis to its most basic essence, he utilizes (and continuously fine tunes) a system which has consistently kept his subscribers on the correct side of the market trend for the last several years. His system has the added feature of minimizing exposure to volatility, which means his clientele typically avoids the drawdowns associated with market declines.
Clif is also a committed practitioner of conservative money management as a means of preserving capital and maintaining the profits accrued from his trading recommendations. When he's not helping his subscribers make money, he enjoys reading, writing, swimming and running the beach on his beloved Topsail Island in North Carolina.